Volunteer
Cooperation
Program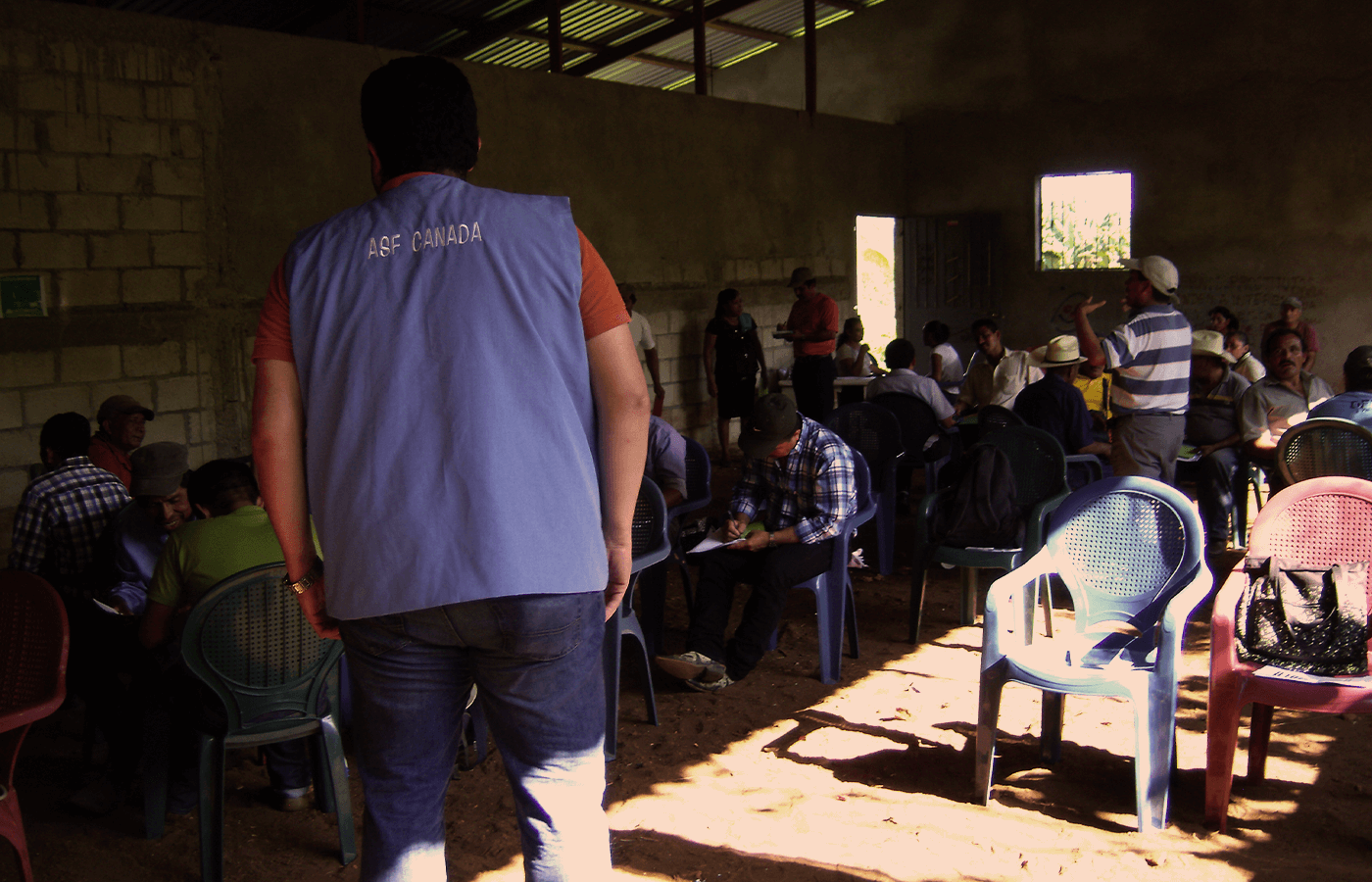 Volunteers

Volunteers
327
327 volunteers have been deployed by Lawyers Without Borders Canada since the launch of its cooperation program.
487 missions, accounting for an approximate total of 42,000 days of assignments.
24 countries, where volunteers contributed their expertise in international law in Latin America, the Caribbean, Africa and the Middle East.
Volunteer cooperation is part of the DNA of Lawyers Without Borders Canada. Our organization was founded on this concept and has developed on the basis of a voluntary movement of jurists, lawyers, experts and legal advisors deployed to support local partners in various countries.
Volunteer cooperation mandates offer enriching experiences on both a professional and a human level. They help volunteers to develop key skills for the job market, but also to become actors of change.
Four
volunteers
testimonials
volontaires
In 20 years, volunteer cooperation has not only become more professional but also more diverse. The duration of missions, the nature of the mandates and work, the type of partners and beneficiaries, the scope of social and legal issues, the impact of interventions, and the profile of volunteers are more varied than ever.
"As part of my mandate, I was entrusted with the great responsibility of writing the theory of the case for a petition presented to the Inter-American Commission on Human Rights. This was a unique opportunity to deepen my knowledge of the inter-American system and international law"

– Diana P. Carvajal, Bar intern and volunteer legal advisor at the Associación Pro Derechos Humanos in Peru.
Role of volunteers
Who are these volunteers?
Most of volunteer cooperation mandates are carried out by volunteer legal advisors. Exceptionally, we offer international cooperation mandates in monitoring and evaluation, gender equality, project management and communication, for which the tasks differ from those usually carried out by volunteers. For these mandates, you will find required qualifications and assets directly in the call for applications.
What do volunteers actually do?
All the tasks carried out by volunteers are done so with a view to strengthening partners' capacities. Volunteers are not there to do the work for partners, but to contribute to it, in response to their needs.
Voici une liste non exhaustive des principales tâches réalisées par ces volontaires:

● L'observation de procès;
● La dispensation de formations et d'ateliers pédagogiques;
● Le partage d'expériences lors de séminaires et de conférences;
● L'élaboration de stratégies et d'arguments juridiques;
● La rédaction d'argumentaires soumis aux tribunaux nationaux ou instances régionales;
● L'élaboration de recherches juridiques;
● Le renforcement institutionnel des partenaires;
● La préparation d'outils vulgarisés et adaptés aux besoins identifiés par les partenaires, et plus encore.
What kind of partners do volunteers work with?
Most often, volunteers work with human rights lawyers' collectives and civil society organizations. Volunteers may also work with public and parapublic institutions, such as national human rights institutions, truth and justice commissions, or specialized units of prosecutors or judges.
Les coopérant.e.s volontaires peuvent aussi être déployé.e.s au sein des bureaux d'ASFC pour appuyer le travail de nos équipes dans les activités des projets et offrir un appui technique.
Deployment conditions
Allowances
Volunteer cooperation mandates are voluntary in nature. Volunteers do not receive a salary, but rather allowances to cover their basic needs and to live in comfort and security. The amounts paid vary according to the cost of living in the countries where they are deployed. Costs related to the assignment (food, housing, insurance, airfare) are covered by the program.
Unaccompanied positions
Volunteer cooperation mandates are unaccompanied. Under the current mandates, it is not possible to be deployed with a spouse and children. Expenses related to accompanying individuals are not covered.
Preparatory training
Volunteers must participate in pre-departure training and preparation sessions lasting between three and four days, depending on the number of participants. Pre-departure training is usually held at the organization's head office in Quebec City, but can also be held elsewhere or even remotely. Costs related to in-person participation (travel, food, accommodation) are covered by the program.
Duration of the mandates
The duration of the mandates varies according to partner needs. The vast majority of mandates last at least eight months and can be renewed. For specific training or urgent needs, short mandates—ranging from one to three weeks—can also be arranged. The latter are usually carried out by lawyers, experienced jurists or former volunteers who have acquired an expertise.
Requirements
Qualifications and skills
For volunteer legal counsel positions:

● Academic background in law;
● Fluency in spoken and written Spanish (for assignments in Spanish-speaking countries);
● Fluency in spoken and written French;
● Knowledge of international criminal law and/or human rights and/or international humanitarian law and/or gender justice and sexual violence and/or transitional justice;
● Interest in the promotion and defense of human rights and in strengthening civil society actors;
● Legal writing and research skills;
● Ability to quickly integrate domestic law concepts to harmonize with international law knowledge;
● Ability to adapt to sometimes difficult situations and working conditions (restrictive security measures, limited resources, logistical difficulties, working under pressure etc.);
● Ability to work in a team;
● Ability to integrate into a variety of work dynamics;
● Availability to travel within the country;
● Basic computer skills (Word, Excel, Outlook);
● Absolute respect for confidentiality.
Assets
For volunteer legal counsel positions:

● Master's degree or doctorate in law;
● Previous experience in similar roles;
● Experience in project management and proficiency in results-based management tools;
● Experience working with communities or groups in vulnerable situations;
● Work experience or knowledge of the social, economic, and legal context of developing or post-conflict countries.
Eligibility requirements
Calls are open to all applicants.

Need to be:

● covered by health insurance or a private plan in their home country;
● available to participate in preparatory training.
Quebec Bar Internship

Quebec Bar Internship
Certain mandates may be recognized as international articling by the Quebec Bar School and priority will be given to candidates eligible for articling at the Quebec Bar School. If a candidate from the Quebec Bar School is selected, a $15,000 scholarship will be awarded. The fees covered by the program will then be adjusted accordingly.
The duration of the internship is six months. If the field supervisor is a member of the Quebec Bar, interns will be able to obtain credit for the entire internship abroad. However, if the field supervisor is a member of another bar, it will be possible to obtain credit for the first part of the internship in the country of deployment, and the second part must be completed under the supervision of a lawyer with Quebec Bar membership at LWBC's head office in Quebec City upon return.
To ensure that the mandate will be eligible for an internship with the Bar, the interested person must apply on a call for applications that clearly states that mandates can be recognized as such. It is also important that the candidate indicate on the cover letter their interest in articling with the Bar. During the selection process, we will be able to indicate to the interested person which mandates are eligible for an articling position at the Bar.
Please note that the principal will have to provide two documents in order for the volunteer to have their internship recognized by the Quebec Bar School:
1. A recent document attesting that the articling supervisor has been a member of a bar association for at least five years;
2. A document attesting that the articling supervisor has not committed any professional misconduct.
Support is provided to the volunteer in the process of obtaining these documents from the articling supervisor. The volunteer must then provide these documents to the Quebec Bar within a maximum of two weeks after their arrival in the field.
The articling principal must complete an evaluation of the volunteer's performance.
Projects
From 2002 to present.
En cours

LWBC' program

Mainly funded by the Quebec Bar

2015-2019

Protection of the Rights of Children, Women and Other Vulnerable Communities



Funded by Global Affairs Canada
Stories of
volunteer
cooperation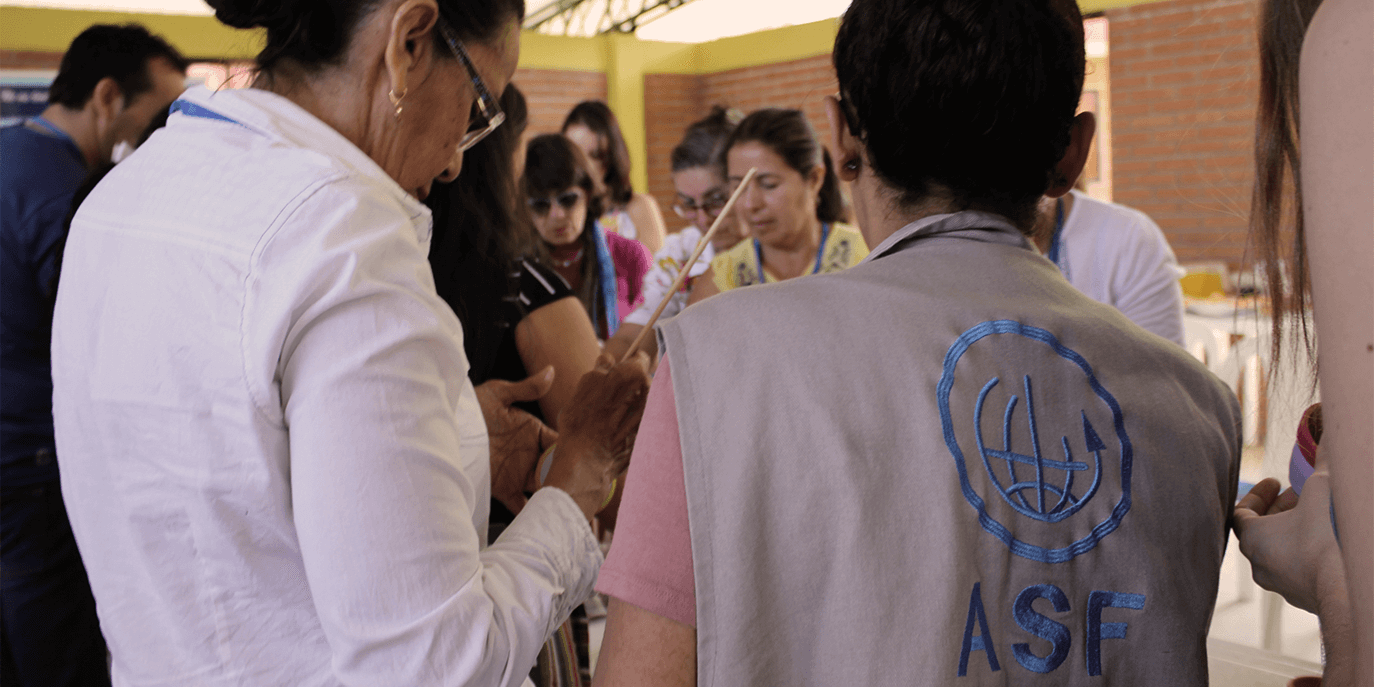 In action
Follow live achievements of our teams in the field.