Significant judicial progress for two indigenous Guatemalan youth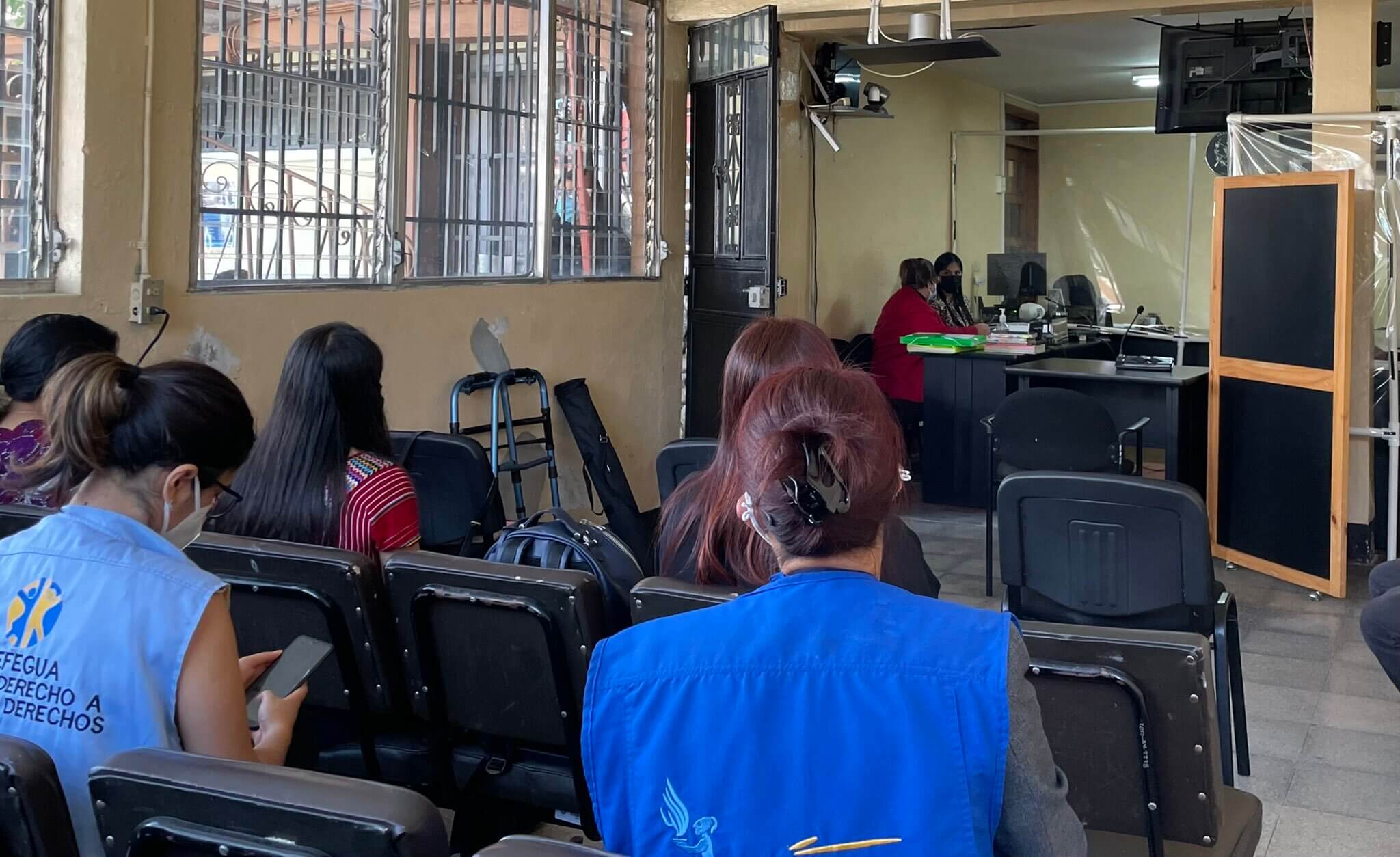 A new chapter is beginning for two indigenous girls who were victims of sexual abuse in schools in Cobán, Guatemala. After several years of waiting, they were finally heard by Guatemalan justice on 21 June and 9 July.
Like a hundred other girls, they denounce the treatment inflicted by a teacher or administrative employee working at their school.
Lawyers Without Borders Canada and the Centre for International Studies and Cooperation have been supporting civil society organizations since 2018 to ensure their access to justice. Among them is the Bufete de Derechos Humanos con Enfoque Feminista (BJDHEF), which represents the two victims.
"We are convinced that there can be no democracy without an end to violence against girls, adolescents and women; that the justice system cannot evolve as long as impunity persists. For these reasons, we must demand justice tirelessly."
Liliann Ninneth Vásquez Pimentel, Director of the BJDHEF
The opening of these two trials is a decisive outcome. They are paving the way for other victims in their difficult quest for justice, an important step in the fight against impunity for this type of crime, which is common in the Alta Verapaz region.
A silent epidemic
Throughout Guatemala, voices have been raised to denounce the lack of security in schools. At the heart of the problem: sexual violence.
Between 2015 and 2020, the Public Prosecutor's Office registered nearly 1,000 complaints against teachers. One every other day, on average.
"Our experience shows that the scars of victims of sexual violence are much deeper than their skin can tell. They looked hell in the face and survived. It is for them and all others that we do this, that we strive for a more humane and feminist justice."
The absence of administrative procedures to punish these crimes and the lack of credibility given to the convictions obtained contribute to further degrading the already precarious situation of female students.
Moreover, the sex offender register reveals that several teachers who had been convicted of sexual crimes had still not been dismissed, but rather transferred to administrative posts.
The DEMUJERES project aims to strengthen protections against gender-based sexual violence. No girl or adolescent should have to fight for their suffering to be heard.
In action
Follow live achievements of our teams in the field.