How to ensure a lasting peace in Mali?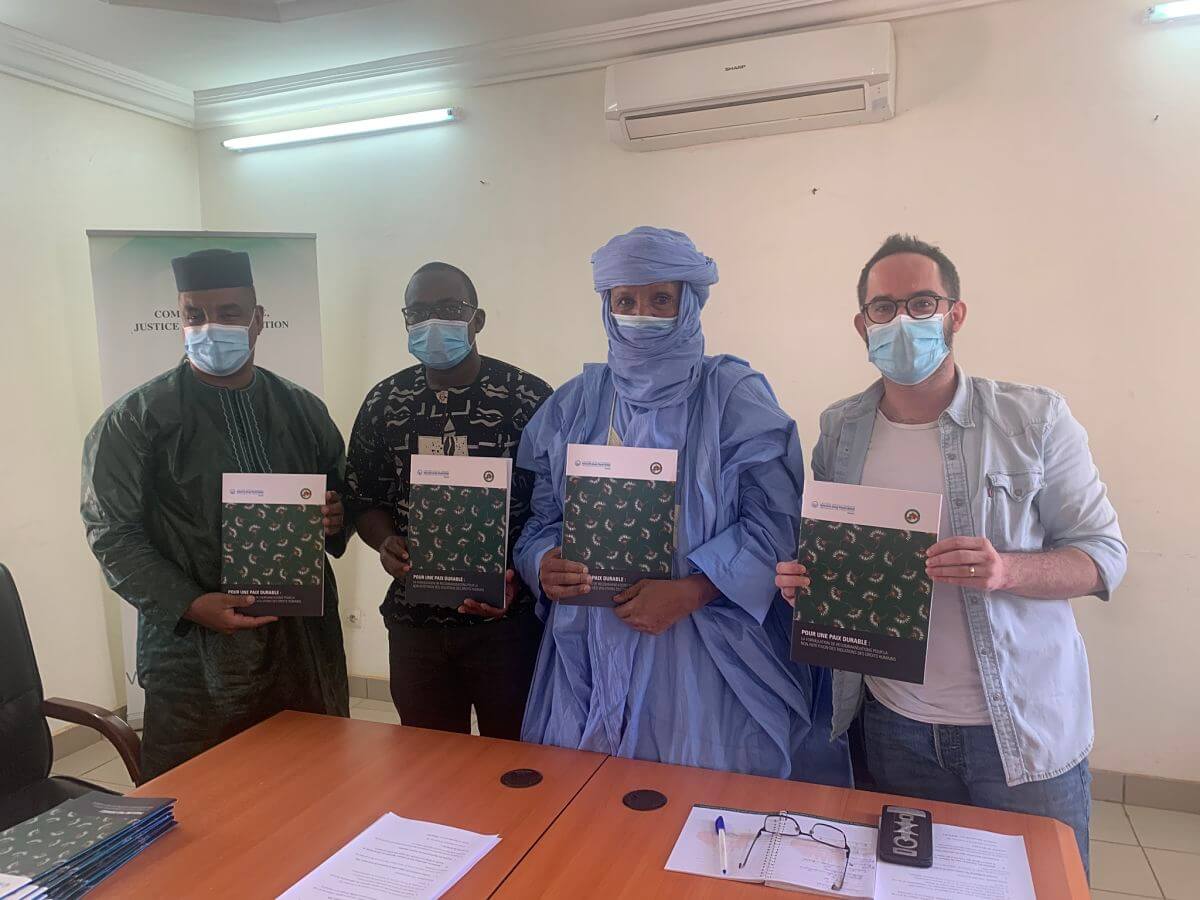 The Truth, Justice and Reconciliation Commission (TJRC) of Mali will hand over to the Malian State, in the coming year, its recommendations for conflict prevention, the fruit of six years of research and work. In support of their development, Lawyers Without Borders Canada (ASFC) provides them with the booklet "Pour une paix durable: la formulation de recommandations pour la non-répétition des violations des droits humains".
Through this study, ASFC hopes to contribute to the identification of appropriate measures and recommendations to ensure non-repetition for victims of human rights violations committed during the conflicts in Mali, in particular women, girls and other persons in vulnerable situations.
Prevention as the ultimate defence
Since its independence in 1960, Mali has faced four coups d 'état, including one last August, and multiple armed conflicts. This instability has given way to a climate of insecurity conducive to human rights violations. Among the mechanisms put in place to help rebuild Mali on a solid foundation, the TRC is leading the way. This partner of Lawyers Without Borders Canada, through its search for the truth, works to consolidate national unity by developing, among other things, a series of recommendations for conflict prevention.
"Prevention is not just a priority, it is the priority."
Antonio Guterres, Secretary-General of the United Nations
These recommendations, acting as guarantees of non-repetition of violations, help to sustain the gains made during the transitional justice process in terms of truth, justice and reparation recognized to victims.
In action
Follow live achievements of our teams in the field.