Ukrainian helpline reunites mother and children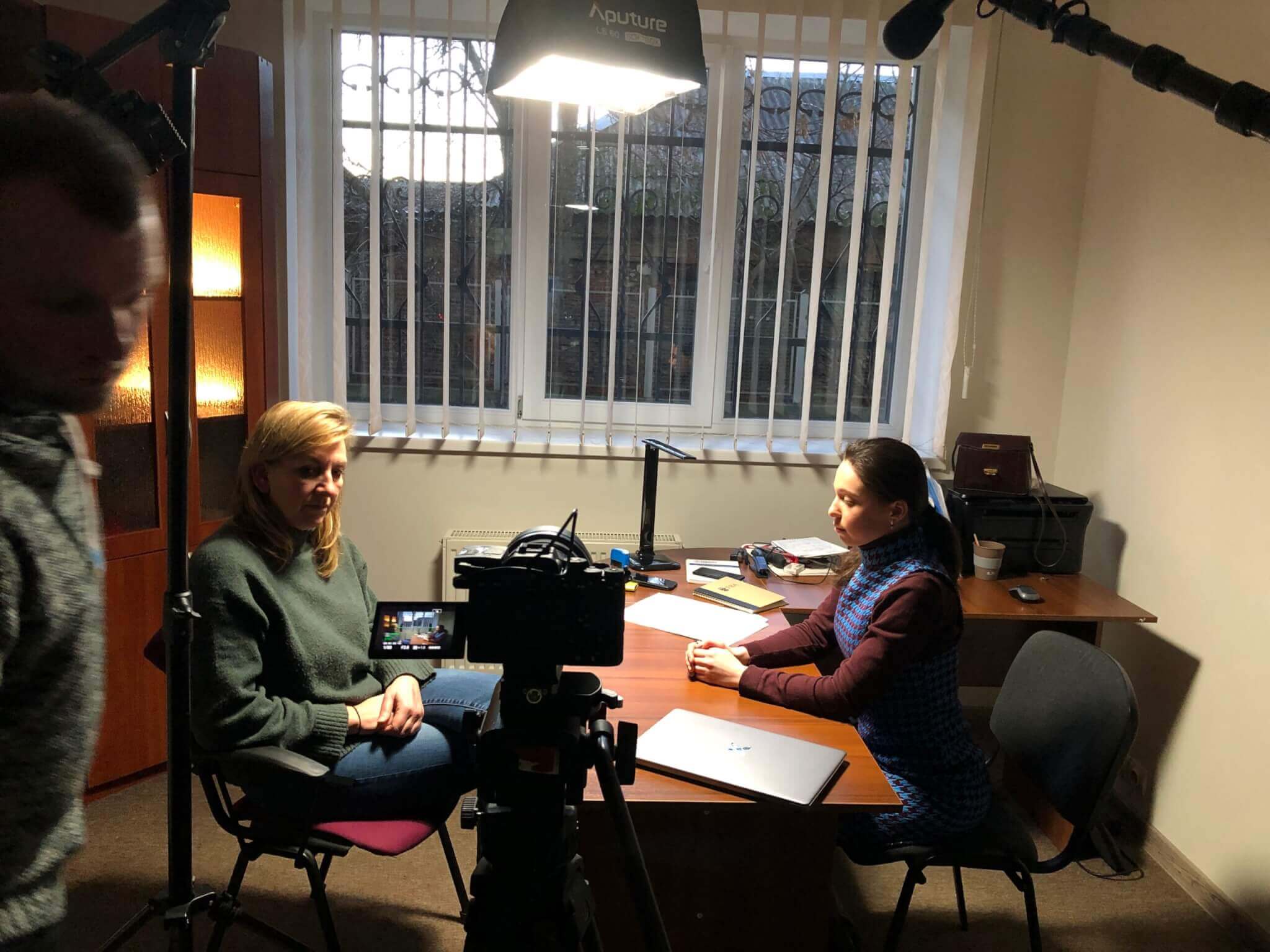 Alina*, a Ukrainian mother who was unable to flee Mariupol with her family, was finally able to speak with her children after months on end, thanks to the helpline of the Ukrainian lawyers' association "JurFem", supported by Lawyers Without Borders Canada (LWBC).
"This is a great success for the helpline. This woman no longer lives in Ukraine, and because of her condition cannot easily travel to meet her children", says Inna Stretovych, Alina's lawyer.
The mother made several attempts to contact her children before JurFem intervened.
Alina's husband, who made a new life for himself in another city after leaving her behind, refused to let her have any contact with her children. Her handicap, according to him, prevented her from performing her parental duties.
This mother of two has been using a wheelchair long before the conflict, making it almost impossible to leave the country as war raged in the streets. A reality experienced by the 2.7 million people in Ukraine who live with a disability and have to face disproportionate challenges generated by the clashes on a daily basis.
She eventually escaped the city and called the JurFem helpline from abroad, in desperation.
JurFem was able to honour the mother's right to see her children, despite thousands of kilometers currently separating them. Calls have been taking place between Alina and her children via secure applications like Viber and Telegram. This reunification, at least in virtual form, would not have been possible without the exceptional work of Jurfem's lawyer.
Alina's family is not the only one torn apart by the full-scale invasion.
350,000 people have been forced to leave Mariupol since the Russian occupation, according to the UN estimates. 90% of residential buildings were damaged or destroyed in the fighting.
This case perfectly illustrates the burden of war carried by women during the conflict, and how it impacted their daily lives.
It further highlights how the justice system needs to adapt and take into account issues related to migration and disability, adopting an intersectional approach, a core principle at the heart of the collaboration between JurFem and LWBC.
Helpline calls double in 1 year
JurFem' helpline number of calls has doubled since its creation.
"This clearly illustrates the increased needs of women in vulnerable situations during the war", says JurFem helpline coordinator, Marta Zmysla.
There are many women just like Alina.
Every day, the Ukrainian civil society organization tries to respond to about five new requests, mostly from women victims of gender-based violence. JurFem confirms that some of them are related to sexual violence committed in the context of conflict.
LWBC has been supporting the helpline financially for nearly a year. It was an important part of the "Armed Conflict's Impact on Women and Girls" project, implemented with the financial support of gouvernement du Québec.
This project has now concluded, but LWBC has no intention of cutting ties with this much needed initiative.
This article was written based on information provided by the Ukrainian lawyers' association "JurFem". You can follow the organization on LinkedIn, Facebook and Instagram.
*Pseudonym used to ensure security.
Other articles you may like
In action
Follow live achievements of our teams in the field.