The trial of Alvaro Uribe is a test for the rule of law in Colombia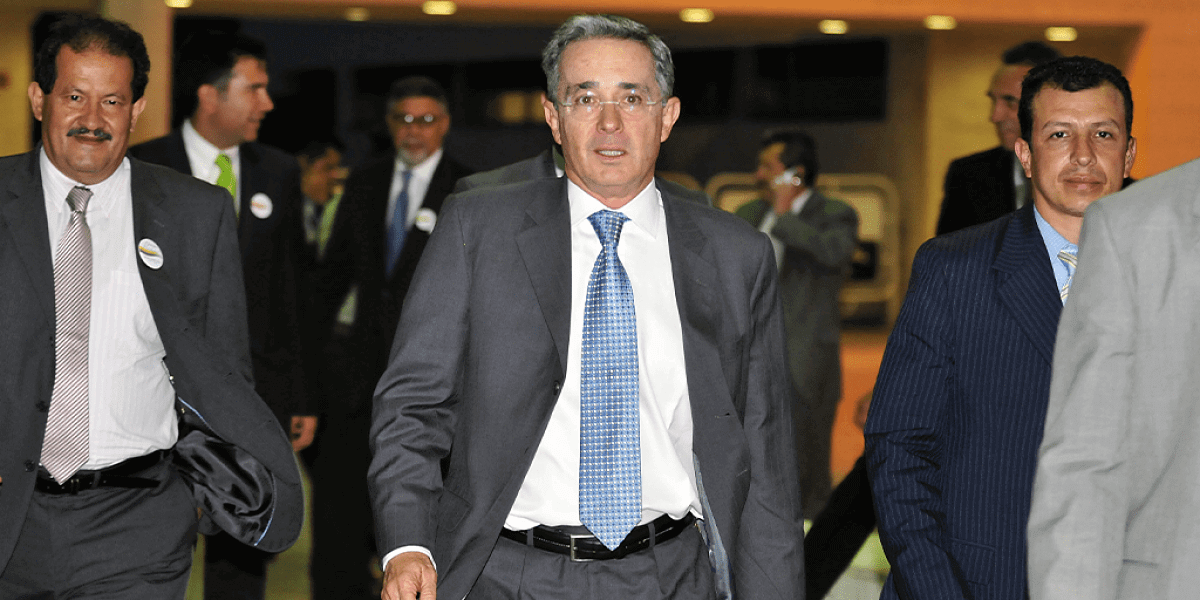 The International Monitoring Platform, to which Lawyers Without Borders Canada actively contributes, continues to observe the controversial trial of former Colombian President Alvaro Uribe Velez.
The considerable influence exerted by the politician on the country continues to raise concerns about the neutrality of the judicial process against him. Those concerns were corroborated by the Platform, which has identified certain elements since the beginning of the trial that may affect the integrity of the central principles of the rule of law.
The rule of law under threat in Colombia
On several occasions, since its establishment last February, the Platform has witnessed hostile acts against the judiciary when it adopts decisions that run counter to the interests of political power.
This unfavourable judicial context for representation does not spare the trial of the former Head of State. Regrettably, people involved in the criminal process have seen their safety, personal integrity and lives compromised. For the Platform, the inability to guarantee these fundamental rights is a major impediment to the conduct of these criminal proceedings.
Similarly, the Platform notes external sources of influence that can corrupt the neutrality of the procedure. In particular, it lists abusive interventions by branches of the public authority, which ask the Supreme Court of Justice for information on the case without having the competence to do so. The Platform also notes the establishment of smear campaigns against the Court's actions, casting doubt on the legitimacy of its decisions.
In light of the above, the Platform has made a series of recommendations to the Colombian Government to address these issues and to protect the rule of law.
In summary, the Platform:
Reiterates the need to adopt measures aimed at safeguarding evidence and investigative testimony allegedly related to international crimes;
Insists that the safety, privacy, personal integrity and life of all persons participating in these criminal proceedings be guaranteed;
Calls for the cessation of any undue interference by outside agents with the exclusive functions of the judiciary.
For more information, see the public letter sent by the International Monitoring Platform to the Colombian authorities, available in Spanish here.
The International Monitoring Platform consists of Lawyers Without Borders Canada, the Washington Office on Latin America, the National Lawyers Guild, the Observatorio Internacional de la Abogacia en Riesgo and the Fundacion del Consejo General de la Abogacia Espanola.
In action
Follow live achievements of our teams in the field.