Opportunities and mechanisms for public participation in extractive concessions – Honduras
Human Rights Education
Legal Documentation
Publications
24 August 2023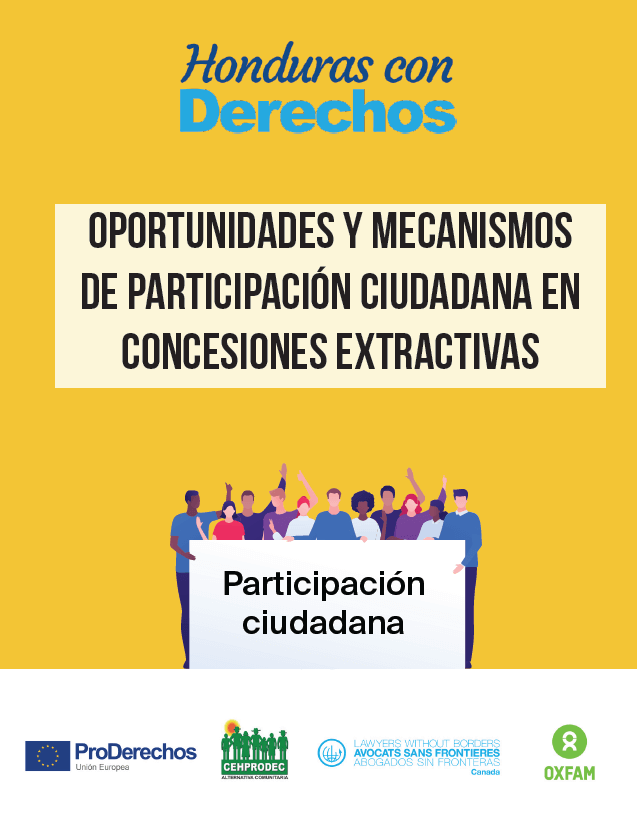 This tool provides local communities with resources to understand the opportunities and mechanisms for participating in the processes of granting hydroelectric and mining concessions in Honduras. Its goal is to prevent human rights violations in contexts of extractive practices. Additionally, it incorporates principles related to businesses and human rights.
In developing this document, we've centered on the right to citizen participation, as applied in national legislation to the licensing processes for hydroelectric and mining companies in the country.
Furthermore, this tool outlines the steps required for the approval of environmental licenses for hydroelectric and mining industries according to Honduran regulations, identifying participation opportunities at each stage. Discover how you can contribute to safeguarding human rights in these critical processes.
In action
Follow live achievements of our teams in the field.