LGBTI rights in Honduras: a constant struggle for inclusion and justice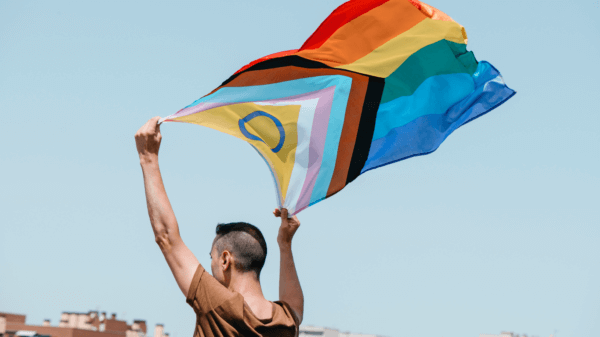 The struggle for the rights of lesbian, gay, bisexual, transgender and intersex (LGBTI) people is an ongoing and difficult one around the world. In Honduras, discrimination and lack of legal recognition of the rights of LGBTI people is an ever-present reality.
These forms of discrimination include the prohibition of same-sex marriage or the impossibility of changing one's name. The Centre for LGBTI Development and Cooperation – Somos CDC in Honduras has documented some of these cases:
On marriage equality
In October 2020, a gay couple wanted to enter into a civil marriage in a town hall in Francisco Morazán, department of Honduras, but were turned down. About a year later, they asked the municipal authorities for information about the reasons for the refusal and learned that it was based on Article 112 of the Constitution.
A few months later, a married same-sex couple, who had celebrated their union in Mexico City, applied to the Honduran National Registry of Persons (RNP) in December 2020 to register their civil union. Officials informed them that their application was not accepted due to the provisions of the Constitution and the Family Code. Subsequently, in July 2021, the RNP rejected another application to register a marriage abroad between lesbian women.
Article 112 of the Constitution of the Republic of Honduras prohibits same-sex marriage and common-law unions. This prohibition was supplemented by a constitutional reform in 2021 that requires a three-quarters majority of the National Congress for its reformulation and prohibits new legal provisions that contradict this provision.
Legal recognition of gender identity
In 2019, five LGBTI rights defenders filed an unconstitutional appeal against the National Registry of Persons Act on the grounds that there is no procedure for them to request or effect a name change in accordance with their perceived identity. The appeal was rejected by the Supreme Court of Justice in November 2022, although the State of Honduras is required to create a procedure for legal recognition of gender identity under a 2020 ruling by the Inter-American Court of Human Rights (IACHR).
The need for change
The right to identity is a fundamental right recognised by the Universal Declaration of Human Rights. However, this right is currently denied to transgender people in Honduras due to the lack of legal recognition of their gender identity. This results in a series of legal and social obstacles to their full integration into society, due to discrimination in access to education, employment, housing and health care.
On the other hand, the approval and recognition of same-sex marriage would mean an advance in their civil rights and equal treatment under the law. These couples would enjoy the same legal protections as heterosexual couples, their difference would be respected and society would benefit from a reduction in stigma and discrimination, while becoming more inclusive and tolerant.
Organisations such as Somos CDC are working hard to improve the situation of the LGBTI population in Honduras. They have conducted awareness campaigns, urged the authorities to take action to protect their rights, and provided support and resources to LGBTI people who have experienced discrimination or violence.
Lawyers Without Borders Canada in Honduras will implement the "Together for Equality" project with the Centre for LGBTI Development and Cooperation – Somos CDC in Honduras. Among other actions, the project will use law and strategic litigation to achieve significant advances in the recognition of the rights of LGBTI people in Honduras, particularly in the recognition of the right to identity and equality in marriage.
The project will be funded by Equitas and the AGIRI Fund of the Dignity Canada Network, with funding from Global Affairs Canada.
In action
Follow live achievements of our teams in the field.