An indispensable guide to the fight against corruption in Haiti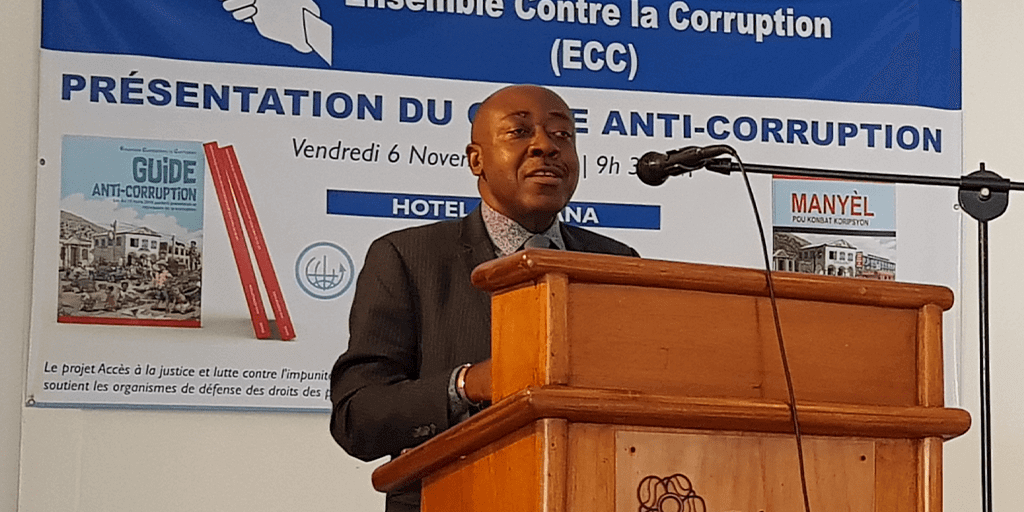 A group of eight Haitian civil society organizations, supported by Lawyers Without Borders Canada, has published a guide to raise awareness of corruption issues among the Haitian population.
Together, they intend to make the Anti-Corruption Guide a reference tool in the country. In December 2020, twenty young people were trained on the topic and are now using it to raise awareness in their respective regions and document cases of corruption.
With the publication of this guide, our partners are taking a first step towards collective awareness, which must lead to denunciations before the courts.
Acting together against corruption
For just over two years, Haiti has faced protests against corruption. The most recent case concerns the energy cooperation agreement between the Caribbean countries and Venezuela, commonly known as the Petrocaribe case.
Due to broken promises and the publication of several reports by the Superior Court of Auditors and Administrative Litigation, a movement of accountability has taken hold of social networks and the street.
In the wake of these events, the organizations that make up Together Against Corruption have chosen to join forces to make their voices heard.
In action
Follow live achievements of our teams in the field.